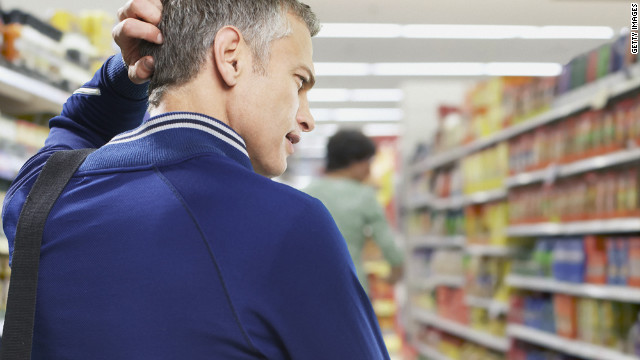 An intensive new study has found that memory, reasoning and comprehension can start to decline as early as age 45. This finding runs counter to conventional wisdom that mental decline typically begins after the age of 60, according to the researchers "Cognitive function in normal, healthy adults begins to decline earlier than previously thought," said study author Archana Singh-Manoux.  "It is widely believed that cognitive ability does not decline before the age of 60.  We were able to show robust cognitive decline even in individuals aged 45 to 49 years," added Singh-Manoux, research director at INSERM's Center for Research in Epidemiology & Population Health at the Paul-Brousse Hospital in Paris.
"These findings should be considered in the context of the link between cognitive function and dementia," Singh-Manoux said.  "Earlier research shows small differences in cognitive performance at a young age to predict larger differences in risk of dementia in later life.  A thorough understanding of cognitive aging might make it easier to identify those at risk for dementia earlier in life," she said.
Men aged 45 to 49 saw their reasoning skills decrease by nearly four percent; those aged between 65 and 70 saw their skills drop by about nearly 10 percent.  For women, the decline in reasoning neared five percent for those aged 45 to 49 and about seven percent for those 65 to 70, according to the research.
The study's results are being published in the journal BMJ (formerly called the British Medical Journal). They demonstrate that the average, performance on cognition tasks deteriorated as the subjects aged. The declines were the most obvious among the oldest participants, who were aged 65-70 at the beginning of the 10-year study that began in 1997-99.
In conducting the study, researchers tracked the mental function of more than 7,000 British civil servants for 10 years.  They found that even the youngest participants, who were between the ages of 45 and 49 when the study began, showed slight yet measurable declines in short-term memory, mental reasoning, and verbal facility over the course of the study.  The declines were too small to be noticed in daily life and were detected only through tests the researchers gave the participants every three to four years.  But the findings may have implications for the prevention of dementia, and underscore the importance of taking care of our bodies and minds early in life, the researchers say.
"We, and others, have shown healthy lifestyles and good cardiovascular health to be important for cognitive outcomes," Singh-Manoux said. "The fact that cognition declines early implies that midlife levels of these factors — health behaviors and cardiovascular risk factors and disease — might be important for cognitive outcomes later in life."
Researchers haven't decisively proven that cognitive decline in middle age is a  predictor of Alzheimer's or other dementias; however, the evidence suggests that small changes in midlife mental function can become magnified later in life, says Francine Grodstein, Sc.D., an epidemiologist and associate professor of medicine at Brigham and Women's Hospital, in Boston.  "There is a lot of evidence that (people) with cognitive decline are at highest risk of later developing dementia, so it is likely that preventing or delaying cognitive decline today will help reduce risk of dementia tomorrow," said Grodstein, who wrote an editorial that accompanied the study.
"On an individual level this doesn't mean very much — it certainly doesn't mean that we're seeing a lot of people with dementia in their 40s.  We know that's not true," Grodstein said.
Tags: Alzheimer's Disease, baby boomers, Cognitive function, Dementia, INSERM's Center for Research in Epidemiology & Population Health, Memory reasoning, Mental decline, Paul-Brousse Hospital, Short-term memory, Verbal facility