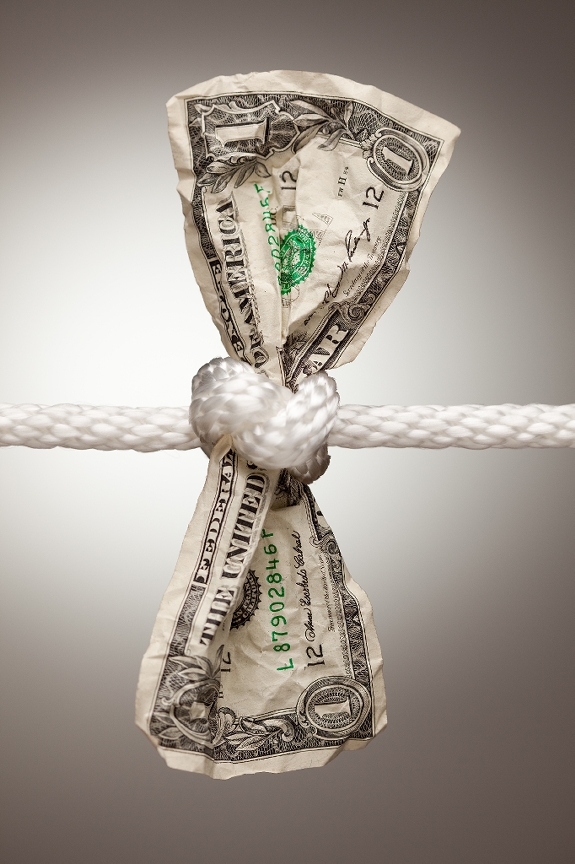 Many of America's physicians have an embarrassing secret — they are going broke. This quandary is claiming a wide range of casualties, including family physicians, cardiologists and oncologists.
Industry insiders are concerned about the trend.  Approximately 50 percent of all doctors operate a private practice. If a cash crunch forces the closure of an independent practice, it robs a community of a vital healthcare resource.  "A lot of independent practices are starting to see serious financial issues," said Marc Lion, CEO of Lion & Company CPAs, LLC, which advises independent physician practices about their finances.  Doctors say that smaller insurance reimbursements, changing regulations, soaring business and drug costs take away from their practices' profitability. Some experts counter that doctors' lack of business sense shares the blame.
Recent steep 35 percent to 40 percent cuts in Medicare reimbursements for key cardiovascular services, such as stress tests and echocardiograms, have taken a substantial toll on revenue for cardiologists, as an example.  Federal law requires that Medicare reimbursement rates be adjusted every year based on a formula tied to the economy's health. That law says rates need to be cut every year to keep Medicare financially sound.
Although Congress has blocked those cuts 13 times over the 10 years, most recently on December with a two-month temporary "patch," this dilemma haunts doctors every year.
Beau Donegan, senior executive with a hospital cancer center in Newport Beach, CA, is well aware of physicians' financial woes.  "Many are too proud to admit that they are on the verge of bankruptcy," she said. "These physicians see no way out of the downward spiral of reimbursement, escalating costs of treating patients and insurance companies deciding when and how much they will pay them.
"This is a very timely and truthful story for doctors and hospitals in America. This is also a 911 call for U.S. healthcare security.  More importantly, when a doctor is '$3.2 million in debt' or has to force 6,000 cancer patients to look for a new doctor", as reported by CNN Money, "our healthcare system infrastructure earthquake is coming," says Dr. Jin Zhou, president of ERISAclaim.com, a national expert on PPACA and ERISA appeals and compliance.  This 2012 CNN Money report is consistent with an AMA report on March 4, 2011 that 51 percent of doctors in Texas are going broke: "51 percent of Texas doctors dug into personal funds to keep practices afloat in 2010," Dr. Zhou said.
Writing in Forbes, Rick Ungar counters that "While there is considerable truth to be found in the CNN Money piece, a deeper analysis is in order given the knee-jerk reaction by the many who are too quick to place the problem and the blame at the feet of the federal government.  First off, it is important to recognize that not all physicians in the healthcare system are facing financial crisis. About 50 percent of the nation's doctors are employed, typically by hospitals, and receive a salary in exchange for their service. So far, these practitioners do not appear to be in any significant financial danger."
The financial problems are typically experienced by a portion of the remaining 50 percent who wish to operate their own private practices and, as a result, find themselves suffering from the financial stresses faced by so many small businesses in these difficult times.  Yet, even among this 50 percent, not all private practices areas are in trouble. For example, surgeons and dermatologists seem to be doing just fine while cardiologists and oncologists, whose business models necessarily make them more susceptible to trouble, are feeling the pain.
Why oncology and cardiology?
Part of the blame does rest with changes in Medicare and Medicaid payment policies. Certainly, cardiologists and oncologists, whose practices naturally bring them into contact with more senior citizens, are the most likely to feel the pain when it comes to reduced government payments. Last year, the Centers for Medicare & Medicaid Services (CMS) took a hatchet to what is paid to cardiologists for performing important tests such as echocardiograms, stress tests and other "machine" based testing. But what you may not know is that these reductions were based on a survey conducted by the American Medical Association, at the request of the CMS, that seemed to go out of its way to omit cardiologists in private practice from the survey participants. Why? Because private practice cardiologists have, by and large, dropped out of the AMA and the AMA's interest was in getting more money set aside for those medical practitioners in other areas of medicine who remain members.
Tags: American Medical Association, Cardiologists, Centers for Medicare & Medicaid Services, Congress, ERISAclaim.com, Family physicians, insurance reimbursements, Medicaid, Medicare, Medicare cuts, oncologists