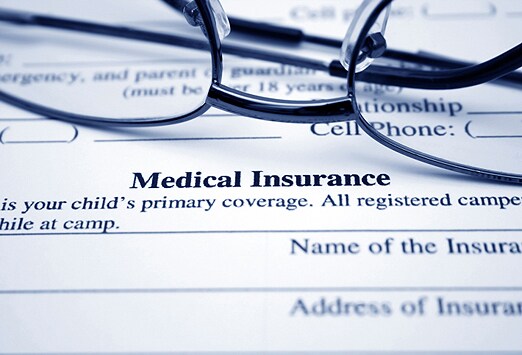 The Obama administration averted a potentially vicious lobbying battle over the medical benefits insurers must cover under the Patient Protection and Affordable Care Act (ACA) when it handed the decision to the states.  The ruling gives states the power to set coverage levels for the policies uninsured people will purchase through exchanges, starting in 2014.  Business groups will make a case for a narrow set of benefits to save costs while consumer advocates want expanded coverage.  The decision shifts the issue to the states and away from the White House, and lets President Barack Obama say he's giving governors and legislatures greater flexibility to confront rising medical costs and control changes the 2010 healthcare law is bringing to insurance markets.
"Obama has taken all the grief he can stand over healthcare," said Erik Gordon, a business professor at the University of Michigan in Ann Arbor.  "He doesn't want it to give the Republicans any more political ammunition.  He is passing the hot potato to the states."
"This is significantly more state-flexible and friendly than many would have expected," said Alan Weil, head of the National Academy for State Heath Policy. What's to guarantee that the state's choice of a benchmark plan will be affordable?" asked National Retail Federation Vice President Neil Trautwein.  If coverage is unaffordable today, this doesn't change the equation."
Ron Pollack, executive director of Families USA, said Department of Health and Human Services (HHS) would have to provide "strong oversight and enforcement" of the benefit standards as the states implement them.  "It will be important to ensure that adequate coverage across all 10 required benefit categories is provided — marking an improvement over many plans offered today," he said.  Giving states greater flexibility to determine necessary benefits was perceived as an attempt to defuse criticism that the health reform law gives the federal government too much control over the healthcare system.  A longtime advocate for federal health reform, Pollack also expressed reservations.  "We understand the inclination to balance flexibility, comprehensiveness of coverage, and cost," he said. "However, flexibility must yield to reliable, comprehensive coverage of benefits for consumers.  It is essential that HHS provide strong oversight and enforcement."
Under the revised guidelines, state legislature must either set coverage levels in line with widely subscribed small- business plans in their communities, or tie them to benefits included in their state employees' health plan, federal plans or the largest commercial managed-care plan in the state.  Generally, health plans for small businesses, state employees and federal workers "cover similar services," including doctors' visits, hospitalization and outpatient mental health, according to a study conducted by HHS.  Discrepancies arise in areas such as prescription drugs.  While they're covered as a basic benefit by all government employee plans, only 84 percent of small business plans cover them.  Others require additional premiums.  Small business plans also rarely cover dental care, acupuncture, bariatric surgery and hearing aids, unless states require it.
According to Forbes magazine's sba.com column, "At a first glance, this seems like it might be a step in the right direction for individuals and small business owners.  However, that is not necessarily the case.  It seems as though the new idea comes with a wide array of new problems.  First, while the new policy will give states flexibility, it imposes more benefit mandates.  The new policy lists 10 'essential health benefits' that the state MUST provide.  Some of these essential benefits are prescription drugs, preventative care, doctor and hospital services, and maternity care.  The new policy allows the states to designate a state-wide 'benchmark' health insurance plan, setting the minimum standard of care.  All insurers would then have the ability to change their insurance plans as long as the coverage provided benefits of the same or greater value.  The new 'more flexible' plan still seems very rigid and regimented.  Additionally, the new plan would lead to higher-cost insurance premiums, not lower.
"Another long-standing issue with Obama's idea is that individuals are not clear on what services and benefits are expected to be provided as a minimum.  Instead of clearing up this confusion and spelling out what exactly would be required, Obama has simply put that responsibility on the states – giving them the 'flexibility' to design their plans.
"While it may look like Obama is responding to his opponents' remarks about his previous plan forcing health insurance standards on states, it seems as though this policy change still accomplishes his goals – just through a different means.  Obama can continue to shape and reshape his ideals; however it will be up to the Supreme Court to decide whether the government can require Americans to buy health insurance at all."
Tags: Department of Health and Human Services, Families USA, health insurance, Healthcare insurance exchanges, National Academy for State Heath Policy, National Retail Federation, Obamacare, Patient Protection and Affordable Care Act, President Barack Obama, Supreme Court