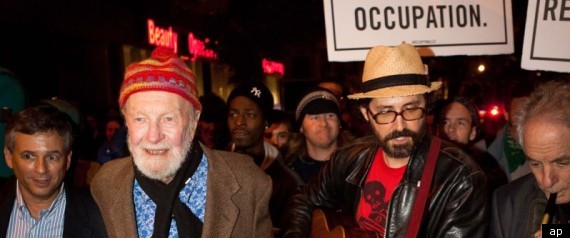 Is 90 the new 85? The number of Americans over the age of 90 has skyrocketed from 720,000 in the year 1980 to more than 1.9 million in 2010, according to the Census Bureau, which notes that "over the next four decades, this population is projected to more than quadruple."  Driven by improvements in healthcare, the trend presents challenges.  The Census Bureau notes that "a nation's oldest-old population consumes resources disproportionately to its overall population size, and its growth has a significant impact on societal and family resources, including pension and retirement income, healthcare costs, and intergenerational relationships."
According to the study, "People at very old ages are also expected to live longer.  Today a person 90 years of age is expected to live on average another 4.6 years (versus 3.2 years in 1929–1931), and those who pass the century mark are projected to live another 2.3 years.  Women aged 90+ outnumber 90+ men nearly 3 to 1."
The downside is that people aged 90-plus are more likely to live in poverty or have disabilities, creating a new challenge to already strained retiree income and healthcare programs.
Richard Suzman, director of behavioral and social research at the National Institute on Aging, said "A key issue for this population will be whether disability rates can be reduced.  We've seen to some extent that disabilities can be reduced with lifestyle improvements, diet and exercise.  But it becomes more important to find ways to delay, prevent or treat conditions such as Alzheimer's disease."
"Given its rapid growth, the 90-and-older population merits a closer look," said Wan He, a Census Bureau demographer and one of the report's authors.  "The older people get, the more resources they consume because of healthcare, and disability rates significantly increase.  This creates demands for daily care, and for families the care burden increases dramatically."
People in this demographic are more likely to have at least one disability, live alone or live in a nursing home.  They're also more likely to be female, because women typically are longer-lived than men, and are likely to be poor.  "But increasingly people are living longer and the older population itself is getting older.  Given its rapid growth, the 90-and-older population merits a closer look.  The implications for the family and our society of this growing population are likely to be significant," according to the authors.
The poverty issue cannot be understated because it becomes more likely as a person ages.  From 2006 to 2008, 14.5 percent of people 90 and older lived in poverty, drastically more than the 9.6 percent of those 65 to 89 who were considered poor.  The annual median income for people aged 90 and older was $14,760, as measured in inflation adjusted dollars.  Nearly half of that income — 47.9 percent — came from Social Security, and 18.3 percent came from retirement pensions.  Fully 92.3 percent of those 90 and older received Social Security income.
And where do these nonagenarians live? According to Census figures, smaller states had the highest shares of their older Americans who were at least 90.  North Dakota had approximately seven percent of its 65-plus population older than 90.  It was followed by Connecticut, Iowa and South Dakota.  When considering absolute numbers, the retirement havens of California, Florida and Texas led the nation in the 90-plus population, each with more than 130,000.
By 2050 – just 39 years from now – the number of Americans 90 or older could total nine million. "I think it's going to grow even faster than predicted in the report," Suzman said.  Someone who lives to 90 today is likely to live almost another five years, the study noted.  Additionally, a person who lives to celebrate a 100th birthday is likely to live another 2.3 years.  Women aged 90 and older outnumbered men by 3 to 1, according to the study.  Nearly 80 percent of those women are widows, while more than 40 percent of the men are married.
Edmund H. Duthie, a professor of medicine and chief of the division of geriatrics and gerontology at the Medical College of Wisconsin, said the census numbers point to a sobering fact: Retirement may be longer than people expect.  "Are you going to outlive whatever you put aside?"  Duthie said.  "Most people wouldn't think that if you retired at 60, you may have a third of your life to live."  Duthie said it was unclear how the nation's obesity epidemic might affect longevity as well as chronic illness.  America, he said, remains concerned with rates of dementia and how society will cope with the problem.  "The science base of what we do with the oldest old is something that we're lacking," he said.  "We can measure cholesterol and blood pressure, but what does it mean in a 90-year-old?  We need to be enrolling these oldest old in studies to understand more about what to do."